I'm a little bummed that I'm not going to Art-is-You this year in Connecticut. This would have been my fourth year attending and I will definitely miss seeing all of my art friends and looking at all of the different artwork produced. Last year was my second workshop with Michael deMeng- I can't remember the name of the class, but we altered bottles.
Here he is demo-ing the proper way to cut glass-




The proper way to cut off a doll's head...

And here we have some of the other students work.... I just love them- so inspiring!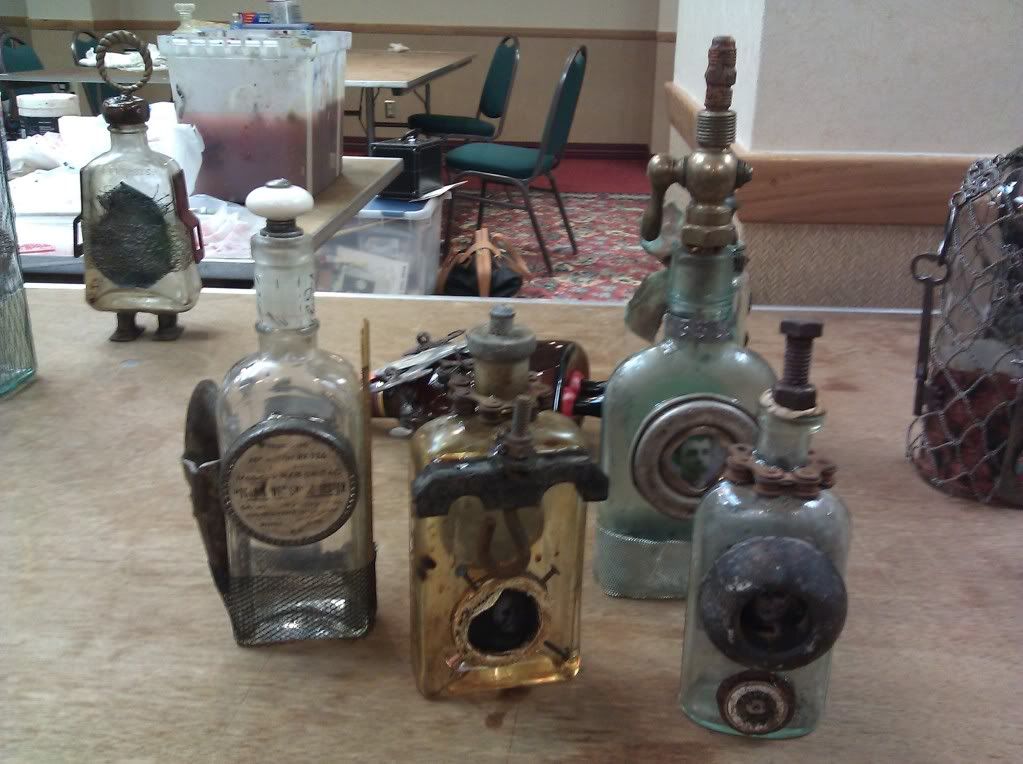 Just loving the pipe fitting on the tall bottle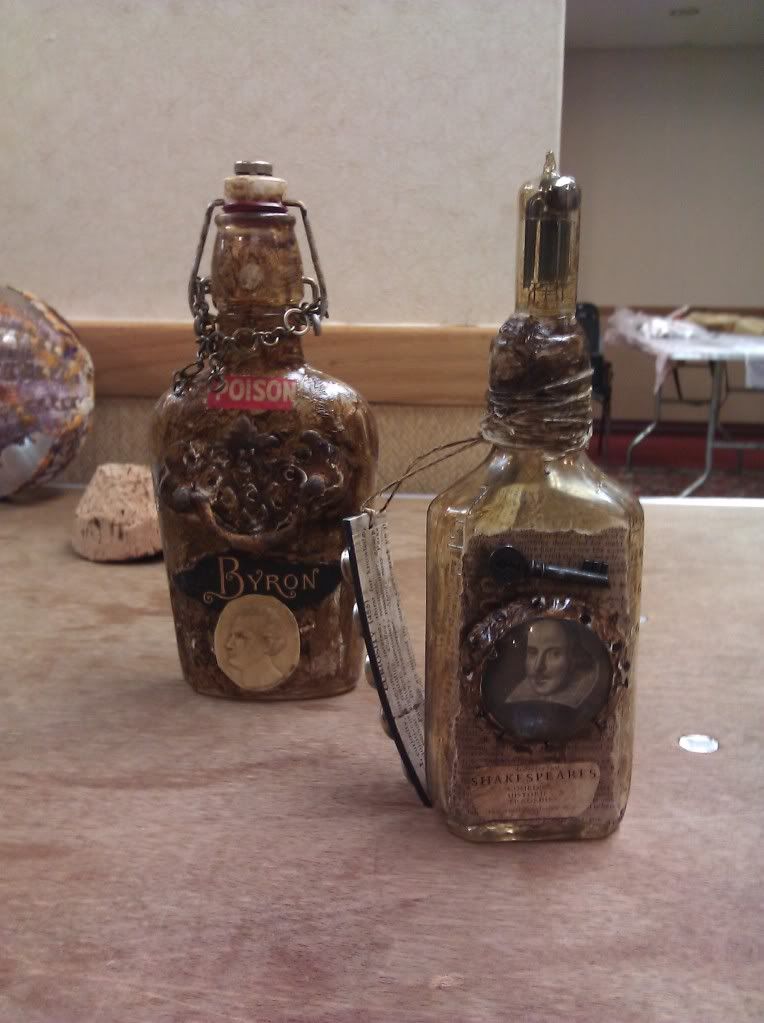 And ....tada! Here's mine. Getting that little spout on was a problem.... I cut out a hole in the bottle, inserted the victorian gas fitting into the hole and then tried to get it to fit snugly by shoving apoxie clay into the extra space. The only problem is that it was taking so long for the clay to cure that it kept going sideways on me. So, it's a tad lopsided... However, I did learn a great trick with the Aves apoxie clay- did you know that you can get it to harden quicker with a heat gun????